ULU (Ultimate Universality)

Type: Book, Installation
Exhibition: Research Design Symposium 2016 / EduZgraf 2017
Year: 2016

Through the modern capitalistic movement, in Far Eastern countries, we can see the prevalence of European habitat culture. On the other hand, we can also see Asian home interior in Europe. The main agents which contribute to this phenomenon are MUJI in Europe and IKEA in Asia. Both companies offer the same designs internationally with assembly instructions and suggestions for furniture use according to cultural idiosyncrasies of the region.
So where is the crossing point between European and the Far Eastern home interior cultures? What leads the new habitat culture in different environments and how do the clever tactics of IKEA's and MUJI's flat-pack furniture impact the new culture? More specifically, what are the common elements of Far Eastern and European habitat cultures? I aimed to propose speculative utopian intersection between Western and Eastern habitat cultures.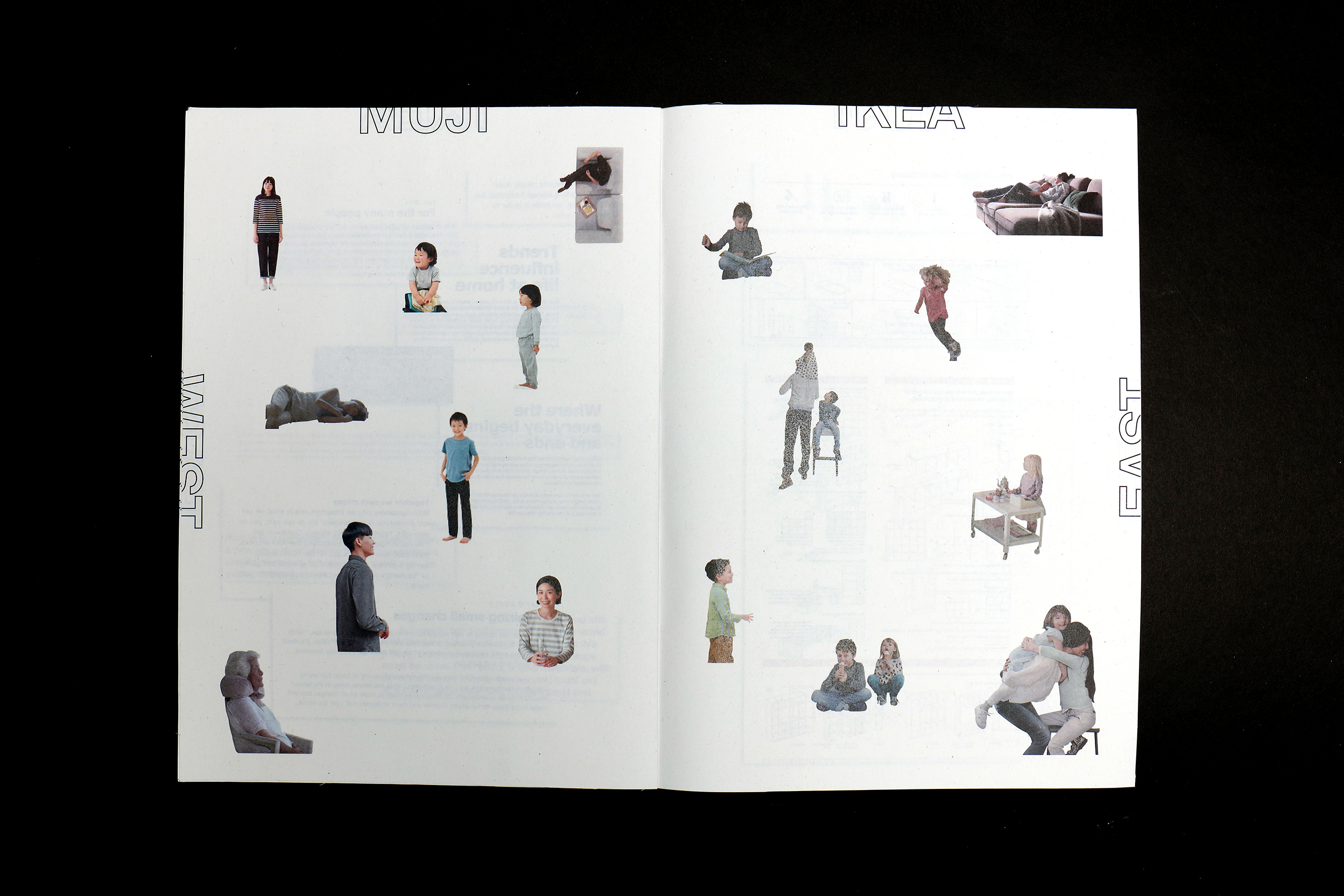 I put all IKEA's and MUJI's strategies in ULU, Ultimate Universality. ULU is a completely modular system. Everything is possible with its easy stackable connections.

As I proposed ULU, Issue 2 can be a catalogue for ULU. It suggests the combinations in cultural differences and through this you can reach from stools to a new welcoming utopian city with ULU. With a bit of clever thinking and endeavor from you, you can also create the new welcoming utopian city with ULU. It's a dream until you make it come true!



Research Design Symposium, RCA, United Kingdom / Apr 2016


Selected in EduZgraf, Zagreb.